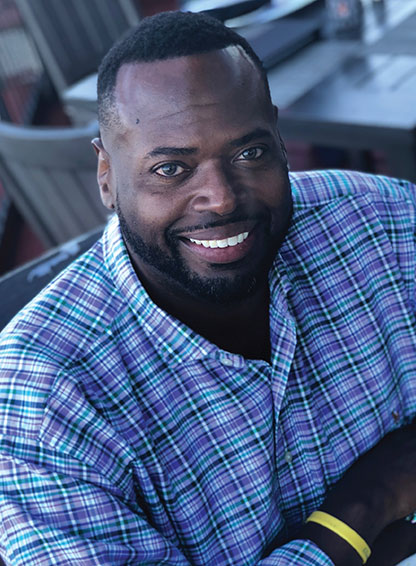 Photo Credit:
Isabella Moreno,
8th grade,
Renaissance Middle School
My parents instilled in me that working hard for your community is a privilege.
Carlos Moreno
Co-Executive Director, Big Picture Learning
Montclair, NJ
There are so many folks who have inspired or motivated me throughout my life and my career, but more than anyone else, I'd have to say my parents. My parents shaped my foundation.
Neither of my parents attended school beyond the 8th grade, and both are immigrants who decided to try and make a life in New York City. From day one, they always instilled in me not only that working hard was rewarding, but that working hard for, and with, the people in your community was not a burden, but a privilege. And the best part of that is, they didn't just tell me, they showed me by example. They always tried as much as they could to give back to their community, to really invest in the people and institutions that make up where you call home.
Now, initially I started out working for a for-profit business, but that was short-lived. Very soon after that job, I started working for an international nonprofit and that was a better fit.
It's not that the work can't be frustrating sometimes, but for me, the wins and successes mean so much more because you can really start to see what's possible at a large scale. There is such an overall great joy in being able to give back and help in the growth and development of those we call most precious—our children.
Carlos Moreno is Co-Executive Director of Big Picture Learning in Montclair, NJ, and Co-Founder and Co-Director of the Deeper Learning Equity Fellowship.