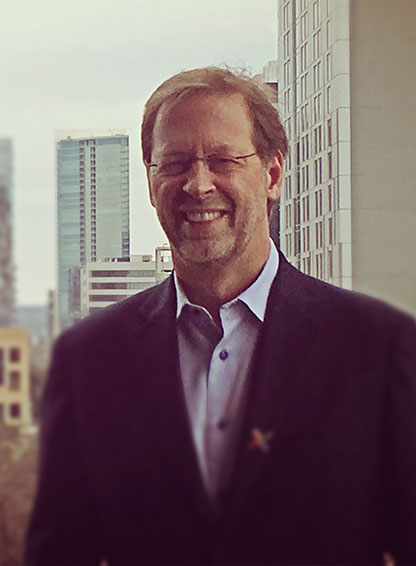 The most important people in my life have been those I've taught.
Dan Porterfield
President and CEO, Aspen Institute
Washington, D.C.
During my childhood in Baltimore, which was in a process of desegregation, my mom stood on the bridge between various communities and helped those on both sides of the bridge see one another. Many other people in my childhood helped occupy that central place on the bridge, like coaches, some of my teachers, and neighbors in the community. And it was that childhood experience of understanding community and relationship as central to one's identity that shaped my choice to go into the field of education and my desire to learn with and learn from people of all different backgrounds.
Outside of my own family, the most important people in my life have been those I've taught, which range from families from El Salvador that fled death squads and walked their way to Washington D.C. in hopes of giving their children a better life, to students in the maximum security unit of D.C.'s now-closed Lorton Reformatory. These relationships with students with vulnerability in their lives have allowed me to feel the privilege of engaging with learners from all parts of society.
We are all embedded in a narrative of sameness and difference. And if we limit the arenas of society in which we move, we will fail to live that rich narrative to its full potential. Ralph Ellison wrote that America is woven of many strands, our fate is to become one yet many. The most interesting network-building to me is the building of networks that transcend class and sameness and allow those of privilege to accept our radical dependence on one another as human beings to share this earth.
Dan Porterfield is the President and CEO of the Aspen Institute. Dan previously served as the 15th president of Franklin & Marshall College, senior vice president for strategic development at Georgetown University, and senior public affairs in the US Department of Health and Human Services.