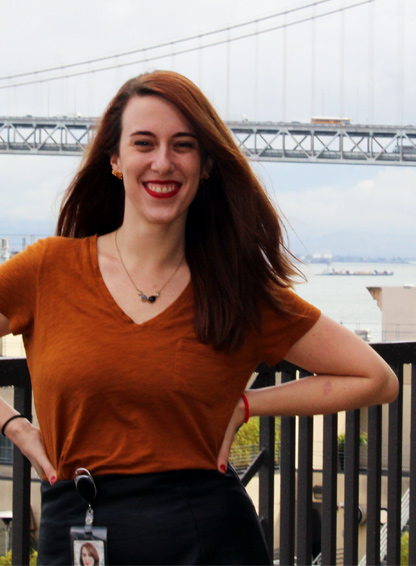 Photo Credit:
Che Moffett,
9th grade,
Latitude High School
My instructional coach gave me faith in myself.
Mary Jo Madda
Creative Strategy Manager, Education + Diversity, Google
San Francisco, CA
I was a terrible teacher my first year of teaching. Truthfully. I had zero control of my classroom and lacked the confidence for the job. I questioned whether I was really cut out for the space. But an angel came to me in the form of Bethany. As my instructional coach, she taught me how to own the space and how to take a tough love approach that continues to stick with me today. As a fellow educator, she taught me to hold my students to the highest expectations. As a colleague, she taught me to believe in myself.
There are plenty of folks who have connected me to new jobs or speaking opportunities, but Bethany gave me faith in myself.
As for those new opportunities, one example is when I was named to the Forbes "30 Under 30" list for the Education category. That title might appear to be a self-driven honor, but I'm here to tell you that I did not earn that role by myself—far from it. In 2016, I knew folks who had been on the list from prior years. Previous winners are oftentimes asked by Forbes staff to submit their nominations, and those nominations have great weight. And as such, my social capital essentially helped earn me the title.
This personal example reveals that meritocracy is a myth. Plain and simple. The world is driven by networks and connections. And in today's schools, we should focus just as much on social capital as we do on skill development.
Mary Jo Madda is the Creative Strategy Manager, Education + Diversity for Google in San Francisco, CA.