5 Steps for Building & Strengthening Students' Networks
Step 5. Build Networks that Last: Making Sure Your Students Remain Connected and Continue to Expand Their Networks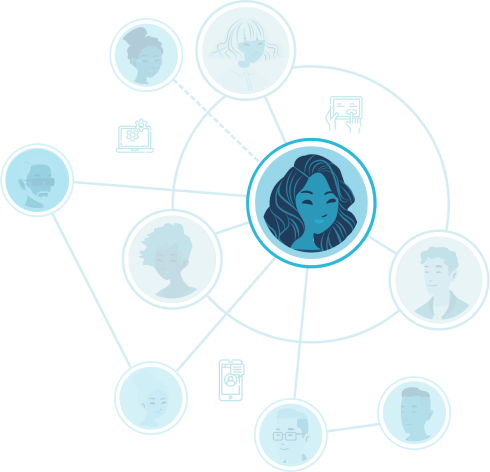 Guiding questions:
Are relationships forged in the course of your program poised to outlast the program itself? Or do they tend to expire when the program ends?

Are you communicating the long-term value of relationships and relationship building to your students, alongside your academic, career development, or social and emotional learning curriculum?

Are you arming students with the skill sets and mindsets to continue to reflect on, build, and mobilize their networks after they graduate?

Is your alumni-tracking strategy integrated with your student experience and network-building strategy?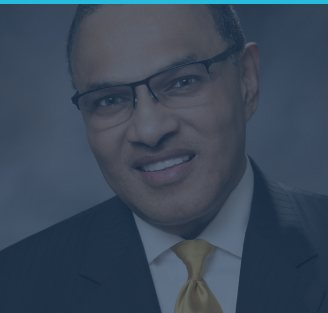 The lessons that [Bob]'s taught me over these years have made all the difference because he became a champion for me and the university. I say a champion because a mentor will give you advice, but a champion will knock down doors for you."
FREEMAN HRABOWSKI III, PRESIDENT OF THE UNIVERSITY OF MARYLAND, BALTIMORE COUNTY (UMBC)
Institutions aiming to expand access to opportunity should broker relationships that outlast discrete interventions. To do this well, systems should start to treat relationships as outcomes in their own right, quantifying and tracking them over time alongside academic metrics. Institutions committed to building students' networks that last should measure:
The number of friendships and other connections a student chooses to spend time with outside of the program or school
The degree of student trust in and satisfaction with existing relationships
Students' relationship skills, including the ability to engage or re-engage with individuals in their network
Access to and the ability to mobilize relationships is a critical asset in today's workforce.

According to Deloitte's Future of Work experts, "Individuals will need to find others who can help them get better faster—small workgroups, organizations, and broader and more diverse social networks." Looking ahead at these trends, they anticipate "much richer and more diverse forms of collaboration" permeating the workforce. In addition, the labor market increasingly rewards social skills. From 1980 to 2012, jobs requiring "high levels of social interaction" grew by almost 12 percentage points, while less social jobs shrank.
If you don't maintain them, relationships naturally "decay" and lose value.

Both strong and weak ties weaken over time without opportunities to stay connected. Researchers describe this phenomenon as the decay rate—the rate at which we tend to fall out of touch absent reconnecting—of our existing friendships across geography and time. Social networking technologies appear to slow down the natural decay rates of relationships by offering efficient channels for staying connected and providing mass "updates" to our networks.
Alumni are a critical asset that often go untapped.

Alumni from your program or institutions contain valuable resources and advice for current students and for one another. But research suggests these resources are rarely tapped. According to a Strada-Gallup Alumni Survey, only 9% of college graduates reported that their alumni network was helpful or very helpful in the job market.
Note: Open the PDF to see a complete list of research citations.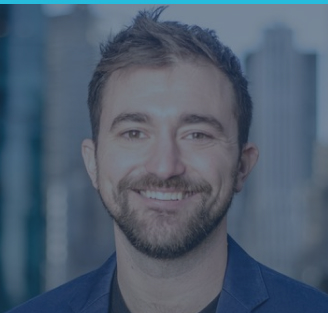 The only reason we're combining incredibly high-touch support with lower costs is that alumni do everything for each other."
KALANI LEIFER, FOUNDER AND CEO, COOP
The stronger, broader, and deeper the reservoir of social capital students possess, the better equipped they are to thrive as life continuously throws new circumstances their way. Schools and programs can invest in this reservoir, treating relationships as outcomes in their own right and implementing infrastructure to keep students connected. The following strategies can support and maintain students' networks beyond the duration of your program:
Click on the green text to see more.
If you're trying to build students' longer-term networking skills → Embed skill building into community-building activities:
Programs that are starting to teach "networking" are doing so first and foremost through embedding relationship-building activities within and across cohorts into their models. Students learn how to build relationships that are authentic and grounded in trust and reciprocity, rather than more transactional, one-sided models of networking. Some programs formalize these connections in peer accountability or success partner structures, through which students are expected to rely on and support one another. Through those experiences, they practice telling their stories and seeing the valuable strengths and resources that their peers possess. Only then do programs start to foster new connections with industry professionals and the like.
If you're hoping students' networks outlast programming → Build in opportunities and infrastructure for students to get back in touch:
No single technology solution exists for the purpose of helping maintain students' relationships over time, but some models have certain benefits. For example, programs like COOP and Basta use Slack channels for alumni and current students to interact around particular industry topics and skills. On the other hand, LinkedIn groups have the benefit of maintaining connections to individuals, even if they switch jobs and, therefore, email addresses, lowering maintenance costs. As a reminder, for programs serving younger students, it's important to secure parental permission for any correspondence expected to occur beyond the original scope of a program.
If you're trying to boost students' persistence and success long-term → Use relationship maps to remind students about various connections they've formed along the way:
A relationship or network map (detailed in Step 1) can be a tool for students to revisit and expand on as new goals or challenges emerge.
Often, that means pairing maps with coaching and support on help-seeking behaviors and revisiting these maps on a consistent basis to reflect on and update them. For example, at the Forest School, students maintain "social capital trackers" that are displayed publicly in the school to normalize that all students are maintaining their social networks and to celebrate progress. Students update the social capital tracker twice a year with the help of a Guide (what Forest School calls educators). To keep the tracker manageable and up to date, whenever students update their trackers, they are asked to identify the top five strongest relationships in each of those categories.
Additions and changes in the tracker are intended to reflect the social capital-building opportunities that are integrated into a variety of learning experiences at the Forest School, such as apprenticeships, visiting experts who give feedback on students' work, student exhibitions, and student "Dream Teams." (Read more about each of these here or watch a video here). Finally, to graduate from The Forest School, students must prove that they have successfully built social capital; the tracker is intended to serve as a way to build evidence of that mastery for their final practical exam (which you can see here).
If you have trouble keeping track of alumni → Integrate network-building strategies to keep alumni engaged in your community:
Keeping alumni connected to one another and to current students can accomplish two things at once: brokering student-alumni connections while also increasing programs' and institutions' abilities to keep track of their alumni post-program. While many institutions focus on alumni as a source of financial capital, some are starting to tap alumni for their social capital to enhance students' opportunities for real-world learning, career exposure, and mentorship. In turn, alumni become more engaged with their alma mater's current community. For example, Big Picture Learning has partnered with researchers to leverage "connectors"—those staff members whom they have identified as maintaining strong connections with former students—to contribute to longitudinal evaluation projects on program outcomes that inform their work.
COOP enlists alumni to staff its programming and maintains ongoing alumni support networks via community events and Slack.

COOP is a nonprofit that helps Black, Latinx, low-income, and first-generation college graduates overcome underemployment. Each cohort of 16 COOPers is assigned four Captains who work collaboratively to guide their cohorts through the 200-hour COOP experience. Captains are themselves COOP alumni who serve as part-time, near-peer coaches, receiving a modest $1,500 stipend. Although many alumni do this to pay it forward, COOP also strives to continue to create value for them. Alumni stand to benefit from referral bonuses for bringing fellow COOPers into their companies, managerial and leadership training by serving as Captains within the COOP program, or by simply having access to COOP community events. The organization also uses Slack channels that include alumni and current COOPers alike to provide feedback, celebrate, express gratitude, or provide updates. Alumni are also using the channel to solve for real-time issues at work or trade notes on technical skills. For more on the COOP approach, check out our COOP case study.

Evidence of impact

On average, COOP graduates increase their salaries by three times relative to their pre-COOP earnings.

Sample data collection strategy

COOP asks participants for insights on their relationships within and beyond the COOP community in its program survey, including:

I have people in my network who I am close to that help me pursue my education or career goals
My Captains support me in developing or strengthening the skills needed to pursue my education or career goals AND my Captains connect me or encourage me to connect with other people who are useful for pursuing my education or career goals
The COOP community increases access to education of career opportunities for other people like me
I form strong relationships with people that I can ask for help in reaching my education or career goals
Union Capital Boston (UCB) hosts Networking Nights, during which its network leaders prompt members to share "asks'' and "offers" to generate dynamic, responsive resource exchange on a regular basis.

Union Capital Boston is a community-development model in Boston encouraging civic engagement and increasing access to employment through a platform that rewards member participation in community events. Once members join, UCB works hard to maintain participants' access to social capital through frequent "Network Nights." These include an activity called "Marketplace" where participants can request or offer help from one another. Read more here.

Evidence of impact

The overall rate of UCB member employment gains has grown at three times the rate of the City of Boston overall.

Sample data collection strategy

Through Network Night exit ticket surveys, UCB asks participants about the nature of the networking experience and the extent to which exchanges or reciprocity took place, including:

"What were your emotions tonight at Network Night? (Happy, Shy, Lonely, Inspired, Bored)?"
"Did you participate in Marketplace tonight?"
How are you currently arming students with the tools, skills, and mindsets to maintain relationships? How is your school and program staying connected to your alumni? Develop a plan to build networks that last.
Download our guided worksheet to keep track of your progress while going through the playbook.
Customize a plan